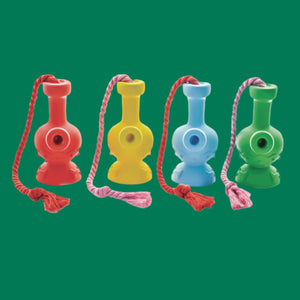 PUFF PALZ- Tug & Toke bubbler
Ready to pup, pup, pass?!
While you enjoy your pipe, let your pooch feel included! The Tug & Toke water pipe dog toy from Puff Palz is shaped like a bubble base water pipe with a tasty bone prints. Made from non-toxic heavy duty rubber material, the toys have an attached rope for all canines and owners who love a game of tugs. Colors may vary from images.