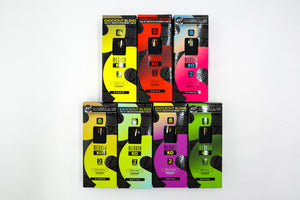 Modus KO Blend 2000mg Disposable (IN-STORE ONLY)
Delta 8 Knock Out blends are notorious for their powerful effects, but no one does knockout blends like MD8. Our Knockout devices are packed with pure, potent hemp extracts. They're designed to heat the oil/concentrate at a precise temperature to give you the purest, most flavorful, and most satisfying puffs.

The Knockout Blend is composed of three main ingredients, namely Delta 10, Delta 8 live resin, and THC-P. These extracts are derived from 100% legal hemp plants grown in the United States. And, in compliance with the 2018 Farm Bill, they contain less than 0.3% Delta 9 THC.
COA's are HERE.