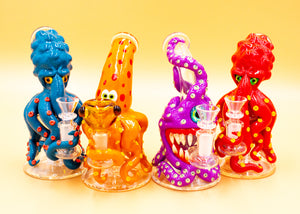 Import Glass Monster Water Tube
Calling all Halloween lovers!
Behold, one of the most unique styles of water tubes we have to offer! Painted polymer clay brings this freaky cool design to life, in a perfect eye-catching statement piece.
Standing at about 8" and featuring a circ perc, its portability and clean hits will guarantee a spot in your daily lineup. 
14mm Bowl Piece